Description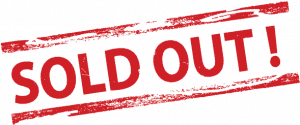 Wonders of the Mediterranean, 18 July – 01 August 2023.
Every cruise on The Royal Clipper is a completely unique experience. She is a glamorous vessel that harkens back to sailing ships of yester-year boasting an abundance of polished brass and elegant teak together with miles of billowing sails. Spend your time sipping Champagne in the bowsprit net, climb the rigging, or splash in the pools. Enjoy pre-dinner sing-alongs around the grand piano, savour fine wines over dinner and dance the night away in the Tropical Bar. Cool off with a skinny-dip from the watersports platform, pamper yourself with a massage, or relax in the marble steam room. There is nothing like your first experience of sailing away on this gorgeous ship as the music crescendos and all 54,000 feet of sails are raised. It is a breathtaking moment that is not to be missed.
The Royal Clipper carries 227 guests and 106 crew members with six different stateroom categories to choose from.
The 14 night itinerary is as follows but subject to change:
Ports Of Call:
Board in Rome, Italy; Sorrento, Italy; Amalfi, Italy; Stromboli, Italy; Lipari, Sicily; Taormina, Sicily; palermo, Sicily; Porto Cervo, Sardinia; Calvi, Corsica; Villefranche-Sur-Mer, France; Portofino, Italy; Lerici, Italy; Riva Bella Beach, Corsica; Rome, Italy.